The Torrey Team   |   April 2023 Newsletter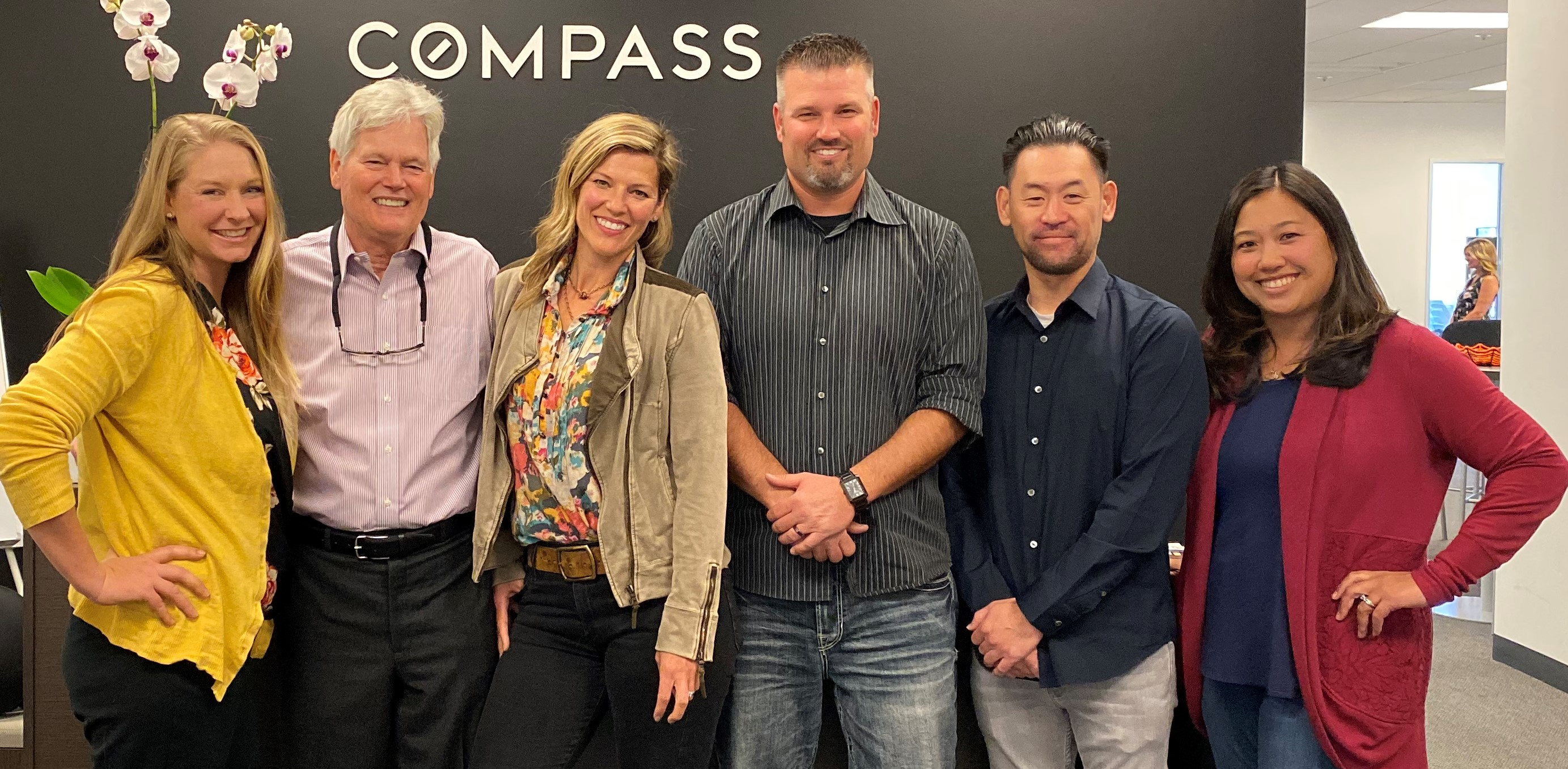 Hello Everyone,
Hope you are getting ready for the wonders of spring where the flowers bloom and hope springs eternal! We are sure feeling a lot more hopeful and positive about the market than we were in December. We could not have forecasted what we are seeing. While the real estate climate has rebalanced itself and prices have backed off slightly from their highs in April of 2022, we are amazed to see that it is still a strong seller's market in our area. Yes, it is true that our prevailing interest rates will probably stay in the 6-7% range for the next six months or so, but we have recently seen adjustable rate loans and interest rate buy-downs help bring buyers and sellers together. Several more reasons can help account for the seller friendly market in Central Contra Costa County including lack of inventory(which is starting to change) and a strong jobs market combined with good corporate earnings. Then we have the old stand-by, AFFORDABILITY-we are still the best bang for buck in the Bay Area. Other real estate markets around the country and the state, which are getting most of the headlines, are not doing nearly as well as we are. Here is a statistic that is mind blowing to us: Currently(at this writing) there are 281 properties actively on the market in Central Contra Costa County, and there are 329 pending sales in the last 30 days in the same region. More pendings than actives, really?
| | |
| --- | --- |
| | A normal market historically has a ratio of 2 to 4 active listings per pending sale. While the prevailing climate can change in a heartbeat, we can honestly say that those statistics point to a strong seller's market. This is occurring despite the great number of folks who moved out of the Bay Area in 2022. San Francisco led the way in population decline with a loss of 4%, with Marin and San Mateo counties not far behind at 3.5%. Contra Costa came in with a 1% loss, the lowest population decline in the region. |
We constantly have to remind ourselves and our clients as we watch the national media lament "the sad state of housing industry" that real estate is a local phenomenon. What goes on in Pine Bluff, Arkansas, Brattleboro, Vermont or Washington, D.C. may have little to no impact on our East Bay real estate market, which, for the moment, still has the wind at its back!
Contact us at :
TorreyTeamRealEstate.com or call us at 925-595-6707.
4 Bed | 2 Bath

Beautifully maintained by long-time owner! This 4 bedroom 2 bath two story on the Walnut Creek border with large flat yard is priced at just $899,000! Extras include fresh paint, new flooring and great commute locale!

3 Bed | 2.5 Bath

Tastefully remodeled Oakhurst 3 bedroom 2.5 bath beauty priced at $1,099,000. Extras include fresh paint, new luxury vinyl plank floors and baseboards, knockout kitchen and much more!

Springbrook-Beaconridge - Pending

3 Bed | 2 Bath

Light and bright 3 bedroom 2 bath rancher with a large lot located on a private lane on Lafayette border priced at just $1,150,000. Extras include great schools, fresh paint and gleaming hardwood floors. Pete sold this property to the current owner in 1982!


4 Bed | 2.5 Bath

This spectacular 4 bedroom 2.5 bathroom home with approximately 2700 square feet of luxury is priced at just $785,000! Countless extras include newer appliances, LED lighting, fresh paint, and gorgeous yard- a true entertainer's delight!


3 Bed | 2 Bath

Beautifully updated 3 bedroom 2 bath Northgate rancher within walking distance to 12 years of top-rated schools priced at $1,425,000. Extras include spectacular yard and pool, hardwood floors and new counter-tops.

6 Bed | 4.5 Bath

New Construction 

luxury home and ADU with low maintenance landscaping down a long, private driveway. Nothing has been missed with this home! Priced at $1,390,000

3 Bed | 2.5 Bath - Pending

Classy & Elegant home in Oak Hills neighborhood! This light and bright home has been thoughtfully remodeled, features include dramatic vaulted ceiling in entry, dream kitchen with quartz counters. Priced at $649,000.





480 North Civic Drive, Unit 105

2 Bed | 2 Bath

Remarkable 2 bedroom, 2 Bathroom corner unit located in The Keys. Kitchen features stone countertops and stainless-steel appliances. The primary bedroom includes updated bathroom and walk-in closet. Great open floor plan and large wrap around porch on the first floor. Resort style leaving with all the Keys has to offer. Listed for $425,000.




Over 1200 homes sold since 1977
Your Area Specialists...The Torrey Team
925.595.6707
© Compass 2023 ¦ All Rights Reserved by Compass ¦ Made in NYC
Compass is a real estate broker licensed by the State of California operating under multiple entities. License Numbers 01991628, 1527235, 1527365, 1356742, 1443761, 1997075, 1935359, 1961027, 1842987, 1869607, 1866771, 1527205, 1079009, 1272467. All material presented herein is intended for informational purposes only and is compiled from sources deemed reliable but has not been verified. Changes in price, condition, sale or withdrawal may be made without notice. No statement is made as to accuracy of any description. All measurements and square footage are approximate. Equal Housing Opportunity. Photos may be virtually staged or digitally enhanced and may not reflect actual property conditions.
Testimonials
Read the kind words and reviews of
The Torrey Team's clients
Before Zack and the Torrey team came highly recommended to us to sell our condo we had previously dealt with a real estate agent for the same property, and we have all heard of the horror stories the passed few years of what to expect, and our previous real estate agent introduced us to most of them first hand. We had received offers with blatant photo shopped banking details that a scammer was using to try and steal our property from us that the agent treated as real documentation and was irritated we didn't treat the offer as credible, next came a squatter who had obtained entry to the property through the same agent and created a nightmare where I managed to change out the locks when he was not in the property but was left with rooms filled with his belongings which I could not dispose of without legal repercussions, so we had to get legal assistance to resolve that which took months. We were fortunate enough to be introduced to Zack, and Team Torrey, when they took over, it was like night and day in terms of difference for us. Zack worked with us to get the property priced for the current market, walked us step by step through the nuances of selling the property which was listed under a trust. Zack and his team made sure our property was secured, well maintained as we had moved out to our new home months before. We were kept up to date with weekly correspondence from the team about the property and showings etc. The honest truth is Zack dealt with everything for us from the start and worked with other agents/buyers to deal with everything to secure the sale for our asking price. The team as whole is extremely knowledgeable in their field, professional doesn't even begin to describe the amazing service they provide, and as a family we have nothing but the utmost admiration and gratitude for Team Torrey. If you want your real estate done right, this is your one stop Team.

We have known the Torrey's for over 23 years. We bought our home from them back in 1999, and we were so impressed with them that when we decided to sell our home this summer, there was only one choice. The Torrey team takes care of everything and anything that is needed and/or required to sell your home. When we contacted them and said it was time, they simply told us, you just take care of getting your house packed and moved, and we will take care of the rest. From inspections, repairs, staging, pricing, and selling, the Torrey's and their team are one of the best in the industry. They make selling (or buying) a home easy. They communicated everything that needed to be done and made great suggestions as to what should be done to get the most value for our home in a very clear, transparent, and timely fashion. No last-minute surprises. They work extremely hard for you. If you are looking to buy or sell a home in the Greater Walnut Creek area, you really should talk to the Torrey's! You will be happy you did.

Whether you are first time buyer or a seasoned house flipper, The Torrey Team is the group to choose. My wife and I just closed escrow on our first home and Zach and the team absolutely crushed it !! They kept the stressful process of obtaining home ownership low and handled every aspect during negotiations through closing with professionalism. Thank you Torrey Team.

Zack Torrey, our realtor, and all of the people who helped behind the scenes gave us the best real estate experience to date. He went the extra mile to make everything we asked for, a reality under stressful times. I would definitely recommend Zack for any real estate adventure.

We needed to sell our family home in the Northgate area of Walnut Creek. The closest sibling lived an hour away!! The house was in good condition, but needed key updates in the bathrooms, flooring, and exterior repairs. Zack rolled in with a full team of contractors, painters, flooring and staging experts. He managed all the work and even removed a wall to open up the main living space. The Torrey team quickly transformed the home and modernized the look and feel. He managed all the work for us and kept us all informed on the progress. The sales went smoothly and I think the buyers got a good deal on a great home and property. I highly recommend The Torrey Team!!

Zack and Pete of the Torrey Team provided me with excellent service beginning with the signing of the Listing Agreement and ending at the close of escrow. First class realtors! Five Stars!

"I don't have all the grand words to adequately thank The Torrey Team for their diligent and dedicated efforts in the successful process of selling my home.  I trust a heartfelt THANK YOU will suffice.  The closing net proceeds far exceeded my expectations. Every detail and they were countless, Zack and Pete took full responsibility diminishing all of my concerns during the entire procedure, and I must say, that was of extreme importance to me. So, why did I choose the Torrey Team over other area realtors? Mainly because of their dedicated Northgate community service activities and of course, their successful real estate transactions everywhere. Thanks again."

"Believe me, you can't go with just "anybody" when it comes to selling or purchasing a home. Realtors are a dime a dozen out there so beware – what you need is someone qualified and experienced to handle all the issues that come up in a residential sale or purchase. Zack and Team handled both for me this year and they alleviated a large amount of stress while looking out for my best interests. That said, they worked hard to do the right thing for all parties and made this a smooth process for all. I had an extremely difficult tenant I needed to evict in order to sell my condo and I was right to trust nobody but Zack to intervene. He handled her smoothly and kept her on schedule so she didn't draw out the process. This is a tough market so it took me several months to finally find a home I could afford but Zack and Team were always there and available to talk me through each listing (pros/cons) and kept in constant contact with the listing agents to keep me informed. I lost out on a few but Zack never lost his pep or enthusiasm and kept me upbeat and positive throughout the process. And he was right, the perfect home was always there waiting for me, it just takes a little bit of waiting for the right time for everything to fall into place."

"I had some friends at my church recommend the multi-generational Torrey Team to sell my house, and I am really glad I did.  They combine new age technology for marketing and negotiation with 38 years of experience and savvy.  Zack knew just what to emphasize to attract 30 and 40-year-old buyers, and how to respond to them when the contracts came in.  When the process seemed to be moving too fast, Pete was there to slow down and answer the questions.  He also understood the stress I was going through as a senior selling my home of 40 years, where I had raised my family and had so many wonderful memories.  On all accounts, the Torrey's delivered as advertised and I would give them the highest possible marks!"

"Selling a home is never easy, but thanks to the Torrey Team, we had the smoothest transaction possible.  Pete and Zack, from the very beginning, gave us sound advice and made every aspect of the sale efficient and understandable.  Throughout the listing process, the Open House, the receipt of bids, and all the necessary inspections and repairs, the Torrey Team was always attentive and organized.  By phone and email, they kept us informed about every last detail.  We needed termite and dry rot repairs performed, and Pete and Zack coordinated with licensed contractors to have the work done. In all of our real estate transactions, we have never felt so confident, so that the inevitable stress was nonexistent.  Most of all, we appreciate their experience and expertise, so that our many questions were answered clearly and immediately, and the process was seamless.  Whether you are buying or selling a house, we highly recommend the Torrey Team without reservation.  You'll never find realtors who work harder.  They are true professionals, and we cannot thank them enough."

"The Torrey team was excellent in handling both the sale of our old home and the purchase of our new home. Zack was masterful on both sides of the transaction. His expertise and tenacity were crucial in getting us an absolutely amazing price on our new home. I also cannot say enough about how he handled the sale of our home! A++ all around! Thanks, Zack and the rest of the Torrey team in making one of the most stressful life situations a great experience!"

"We were referred to Zack Torrey as we sought someone to represent us in the buying process of a new residence.  Zack was outstanding and stood with and for us every step of the way.  He was extremely responsive to all of our questions and was not only physically present during the inspection process of our condo purchase, he made the appointments for the inspections for us.  While we were in the inspection process, he had to leave a little early and coordinated with his team to have Pete Torrey step in.  Zack kept the Sellers and their agent comfortable during our VA purchase which does take longer to obtain Closing.  We had to be out of the area during the final period before funding and Zack worked with us to ensure we were comfortable, not worried, and kept in touch with our Loan Officer to ensure that we had a stress free purchase.  We could not recommend anyone more than Zack and the Torrey Team for your real estate transaction."

"Zack and Pete sold my home in 4 days!! Because of their decades of local experience, they were able to guide me through every step from pre-sale through the close of escrow with ease. Before I could ask any questions, they were providing me with vital information right when needed making me feel quite comfortable as I relocated to a new area. Their new series of emails and videos is simply amazing providing extremely helpful information. The Torrey Team is so well connected that they were able to refer me to a great agent who helped me close escrow on my new house in 21 days! I was able to focus on my relocation search, confident that they would notify me of any pending escrow requirements – escrow closed on schedule (in only 21 days)! The Torrey Team keeps their finger on the pulse of the local real estate market and because of that, they helped me get top dollar for my home and in ONLY 4 days! I highly recommend The Torrey Team to friends, family or anybody looking to sell or buy a home."

"I was BLOWN away by the service we received from Zack and the team.  My husband has known the Torrey's since high school and we initially chose to use them out of loyalty.  I had no idea what to expect.  Boy was I impressed!  Zack was extremely thorough throughout our buying process.  We bought a new construction home so there was very little to "be concerned" about.  But Zack treated the purchase and inspections as he would his own and went through it all with a fine tooth comb.  He answered every call or email almost immediately and never seemed put out by our questions.  They also were here for every single inspection since we lived an hour away and could not be.  Zack never made us feel like we were an imposition in any way and went above and beyond in all aspects of the buying process.  I would highly recommend him and use Zack/the Torrey Team for any future buying/selling transaction."

"The Torrey Team represented us in both the buying and selling of our homes recently.  They truly left no stone unturned throughout the entire process.  They always anticipated every slight bump in the road before anything ever escalated to a bigger issue.  Not only do they have incredible attention to detail, but we could see that other agents truly respect them as well.  They are fair, honest, and extremely loyal to their clients.  They are also always willing to think outside the box and come up with different solutions.  Honestly, we can not say enough great things about the Torrey Team, and they will always come highly recommended to our friends and family."

"I can't recommend Zack and the Torrey Team enough!!  If I could give 10 stars, I would.  They have a long history of experience and expertise.  They are professional and positive through every step.  The Torrey Team successfully acted as my family's agent in purchasing a highly desired home near Clayton.  They also were the listing agent when we sold a Pleasant Hill condo.  The latter transaction had a host of unexpected issues arise — including water damage caused by a neighboring unit right before we were set to list.  Zack and his team were calm/cool and knew just what to do.  If you want to be confident that your agent has your back, please look no further.  The Torrey Team has the skill, know-how and resources to make even the most stressful transactions a smooth process.  Both as a purchaser and seller, it was so reassuring to know that I had the Torrey's on my side."

Easy, low stress, painless – not the words that spring to mind when moving house, The Torrey Team changed that for us. We recently bought with Team Torrey as our agent and it could not have gone smoother. Zack is so knowledgeable and patient, he answered our every question and guided us every step of the way. Buying a house is emotional, life-changing, and all-consuming having them in our corner made this experience so much easier. Thank you guys, Gosia and I appreciated your expertise and help throughout so much!"

"If you want amazing service, guidance, knowledge, plus a little hand holding during a real estate transaction, you have found the right team. The Torrey Team is one of a kind! Over the years we have successfully completed 3 separate transactions with Zack and he was absolutely key in pulling us across the finish line. We are very grateful to have worked so closely with Zack and Pete."

"The real measuring stick for a real estate team is not how they handle the routine deal, but how they handle the out-of-the-box transaction.  Nothing could explain our situation any more accurately.  There couldn't have been any more hurdles thrown at the Torrey Team during our transaction (multiple bids, home in short sale, major construction related issues with the house, and buyers who had just short sold and needed some creative financing).  Despite all these issues, they used their experience, creativity, and tenacity to get our deal done in 45 days.  Are you kidding me?  Now we are in our forever home and couldn't be any happier.  Can't thank the Torrey Team enough for everything they've done for our family."

"Despite the challenges with our first buyers flaking out and new regulatory challenges on financing for our ultimate buyers, Torrey Team was there with us to make sure our buyers got the house they wanted and we were able to close on time. Zack and Pete answered every call and email immediately and we couldn't be happier!"

"Zack & The Torrey Team are second to none, and we recommend them whole hardheartedly for anyone buying or selling a house.  In the span of 13 months, from February 2014 to March 2015, The Torrey Team helped our family sell 2 properties, and buy our forever home.  There is no other turn key real estate team that can compete in my opinion.  Calls and emails are always promptly returned, and all questions/concerns etc are handled with the utmost professionalism. Zack always delivered sound (and economical) strategies for prepping the properties for sale, and consistently provided honest and fair negotiation skills during the buying process."

"What an amazing team they are. I used them to sell my condo and it was one of the easier more pleasant experiences of my life. They are completely professional and got me the best possible deal for my place."

"Living 450 miles away was not an obstacle for Zack and the Torrey Team.  Zack handled every step of my house-buying process like a seasoned professional and it became a seamless transaction.  Zack was always available to calm nerves, explain procedures, and I would never want to do a real estate transaction without him. The Torrey Team is the best in the business."

"We recently sold our home in the Northgate neighborhood and the Torrey Team handled the transaction for us.  We could not have asked for more experienced and professional representation, these guys are great.  I will not hesitate to use them in the future when we buy again in the area.  If I could give them 6 stars I would, because they deserve it…  Thanks Torry Team!"

"Zack & The Torrey Team are seasoned pros. As a first time home buyer, the entire process was about as smooth as it can go. My wife and I were at ease knowing we were in good hands, and Zack's reputation and relationship with the seller's agent was ultimately what got our offer accepted. I could always call and get the answers and support I needed, and appreciate Zack being a straight shooter."

"I recently decided to sell a rental home I have had for a number of years. The Torrey Team was referred to me because of their experience and knowledge of the real estate market. From start to finish, their attention to every detail throughout the transaction was top notch. Pete, Zack, and Stacy were always available by phone or email to answer my questions, and there were many. Because of their knowledge of the market, I was very comfortable with their suggested price of the home. When the home came on the market, within 4 days I had 4 offers, literally. Their analysis of the offers greatly helped with my decision which to accept. The home closed before the contract date without a hitch. I couldn't be more pleased with the Torrey Team. I absolutely would call on them again for any future real estate needs. They are rock stars."

"When you find The Torrey Team, your search for the best realtor is over.  You will be very happy to have The Torrey Team on your side.  We worked closely with Zack but we knew the whole team was behind him.  We couldn't be happier with the sale of our Walnut Creek home.  Thank you Torrey Team!!!"

"There are not enough good things to say about the Torreys! My wife and I turned to the Torrey Team after working with Stacy Hoekman to buy our first home, who has now joined their team. We loved our experience with Stacy and when she went on maternity leave, we were so blessed to have a team of amazing agents (and people) help us through the buying and selling process. Zack lead the charge and was there for us 100% of the time, always available and always with great insight and advice. He's an absolute straight shooter and doesn't mess around, with us or with other agents.  We sold our house in Northgate above asking price within a week. Great news, however, buying a new home wasn't as quick! I lost count of the number of houses we looked at, but I will never forget we made offers on 7 houses. In this tough market, Zack's support was incredibly important to us. When we finally had our offer accepted, we went through a very uncertain and stressful process. During this time, yet again, we knew Zack had our back and would do anything and everything in his power to get us in our new home. Zack's no nonsense approach and great attitude was incredibly valuable too us when we were caught in this situation and we just can't thank him enough.  We would, hands down, recommend the Torrey Team to anyone. If we do decide to move again, there is no question who we will call. Thanks again guys for everything!" 

"The Torrey name is very familiar to us having lived in Walnut Creek for the last 20 years.  So when we decided to sell our house, we knew that we needed to work with the experts.  We had multiple offers within 2 days and Zack helped us through the negotiations masterfully.  Their expertise coupled with candor and bias for action makes them unbeatable.  I would work with them again."

After living in our Walnut Creek home for 26 years, there was never any doubt which realty team we were going to use to help prepare and sell our home.  Pete Torrey knows the Northgate neighborhood better than anyone else and his partnership with son Zack is a perfect relationship.  We needed help in knowing what to do to in order to prepare the house and make it shine.  The Torrey Team recommended paint, hardwood floor refinishing, gardening, and staging professionals.  At the end, our home looked beautiful, the sales strategy worked, and we got our price.  You can't get away from the stress of selling your home, but the Torreys have seen it all and remained calm and reassuring through every step of the process.  We will now use the Torrey Team to help us buy our new home here in Contra Costa County.  Use them, they're the best!"