Search for Area Homes for Sale
Events & Open Houses
Everything you need to be apart of our team and our community. Check out some of our most recent Events & Open Houses in your area.
Contact us today for a Private Showing! Open Sun 2-5
$ 1,199,000
Contact us for a Private Showing! Open Sat 1-4, Sun 2-5
$ 1,325,000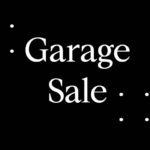 Team Captain & Negotiation Specialist- Realtor
(925) 595-6707
(925) 595-6707
Zack@TheTorreyTeam.com
Zack uses the experience of closing hundreds of transactions successfully to guide him as the Team Captain of the dynamic Torrey Team.
Marketing & Transaction Director-Realtor
(925) 998-6339
stacy@thetorreyteam.com
As the marketing and transaction director Stacy brings 13 years experience as a Realtor for the Team
Director of Market Analysis & Listing Specialist- Broker Associate
(925) 595-6707
Pete@TheTorreyTeam.com
With nearly 40 years in real estate and 1200 East Bay homes sold, Pete has seen and done it all in the business.
Client Relations & Procurement Specialist- Realtor
925.323.6332
char.katzre@gmail.com
Charlotte Katz is a licensed Realtor specializing in residential resale throughout the greater East Bay Area.
Greater Bay Area Real Estate Specialist-Realtor
(925) 788-8187
andreatorrey@gmail.com
Andrea, now an Orinda resident, joined the Torrey Team as a full partner in 2009,
Valuable Real Estate Tools Designed for You!
With all the powerful features we have developed on our website, The Torrey Team guarantees
that we will find the home that best fits your discerning home buying criteria.
We know you will love these tools as much as we do!
Client Testimonials
View More Torrey Team Testimonials
HERE
The Torrey name is very familiar to us having lived in Walnut Creek for the last 20 years. So when we decided to sell our house, we knew that we needed to work with the experts. We had multiple offers within 2 days and Zack helped us through the negotiations masterfully. Their expertise coupled with candor and bias for action makes them unbeatable. I would work with them again.
Living 450 miles away was not an obstacle for Zack and the Torrey Team. Zack handled every step of my house-buying process like a seasoned professional and it became a seamless transaction. Zack was always available to calm nerves, explain procedures, and I would never want to do a real estate transaction without him. The Torrey Team is the best in the business.