Since Donald Trump was elected president last week, mortgage rates have jumped by half a percentage point and tech stocks have fallen. That could put a damper on the Bay Area real estate market if it persists.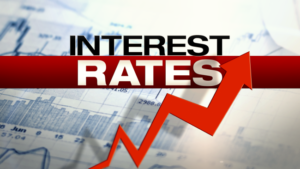 A big risk is soaring interest rates. After a half-point jump, the average rate on a 30-year conforming loan is around 4 percent. "We were at 4 percent in January and nobody was complaining," said Greg McBride, chief financial analyst with Bankrate.com. But at 4.5 percent, "it becomes more of a psychological tipping point. There is a concrete difference in affordability between 3.5 and 4.5 percent." Realtors say this would not be a problem for all-cash buyers, who accounted for 20 percent of home purchases in September.
Some of Trump's advisers want to turn Fannie Mae and Freddie Mac, which guarantee mortgages, back to the private sector. "If they were privatized without any government backing," mortgage rates would rise by 0.4 to 1 percentage point, but it would probably take three or four years for this to happen, Carbacho-Burgos said.
Over the next year or two, his firm is "relatively optimistic" about the housing market, he said. That assumes the labor market improves, wages go up across the board and demand for homes rises, especially among first-time home buyers.
Thornberg also says the prospects are good, regardless of Trump. "I honestly think it's not going to make a difference. People are going to live their lives like they always have. Trump is going to have to work within a system that is pretty darn slow."
Kathleen Pender is a San Francisco Chronicle columnist. Email: kpender@sfchronicle.comTwitter: @kathpender